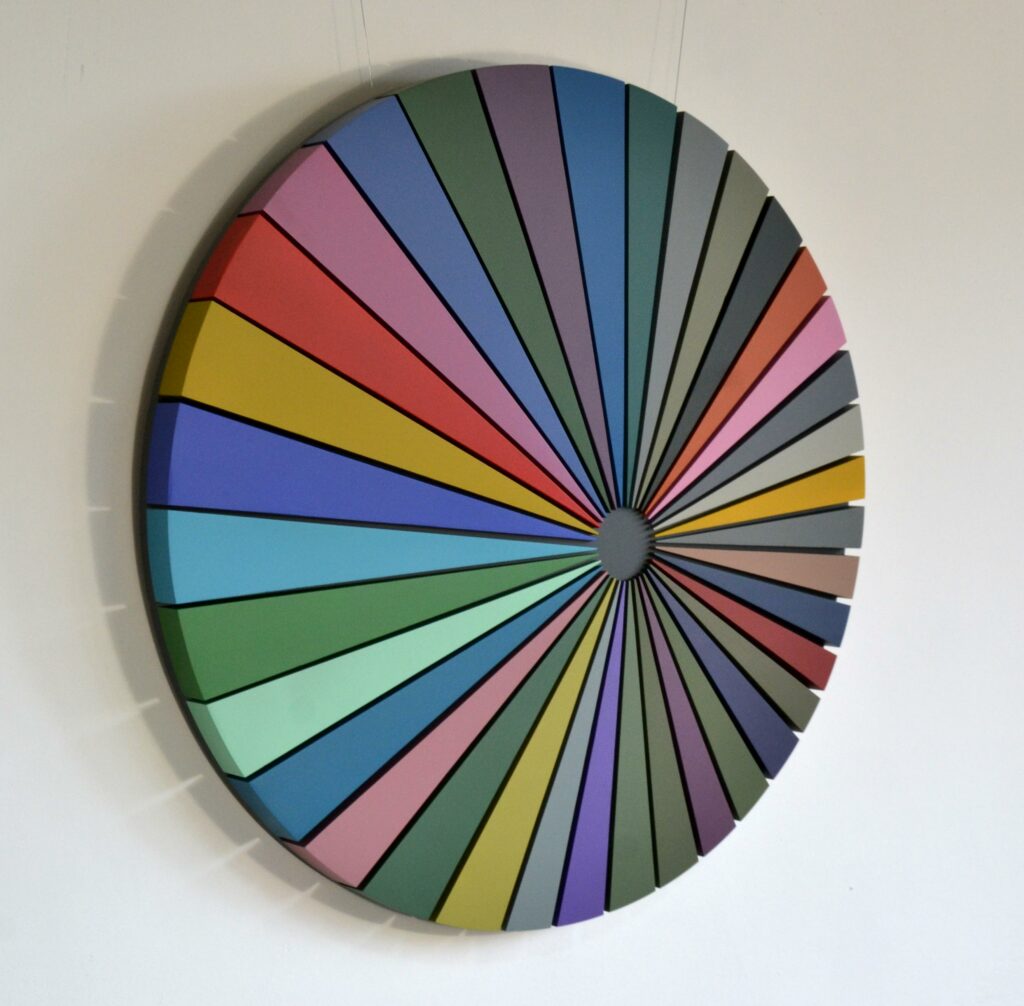 COLORED TINKLING
80 x 80 x 6 cm
Holz, Acryl, MDF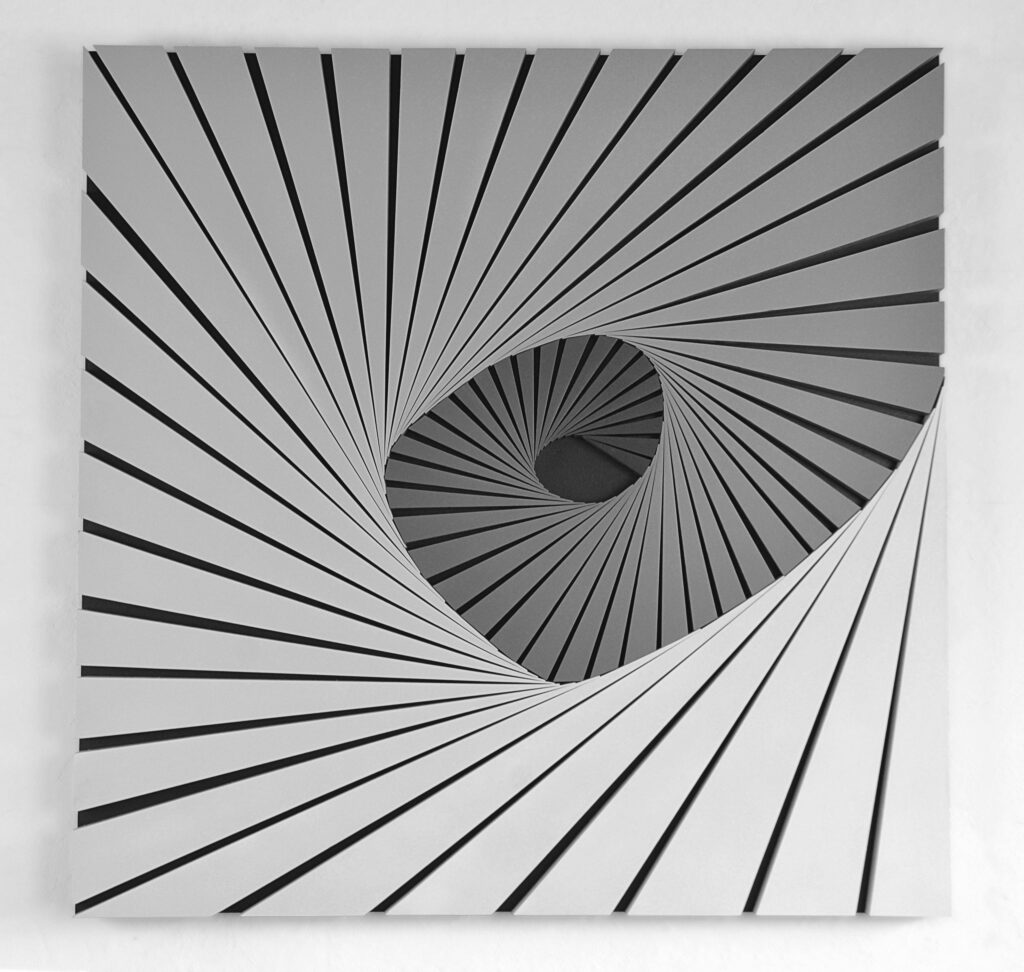 DOMINO EFFECT
80 x 80 x 4 cm
Holz, Acryl, MDF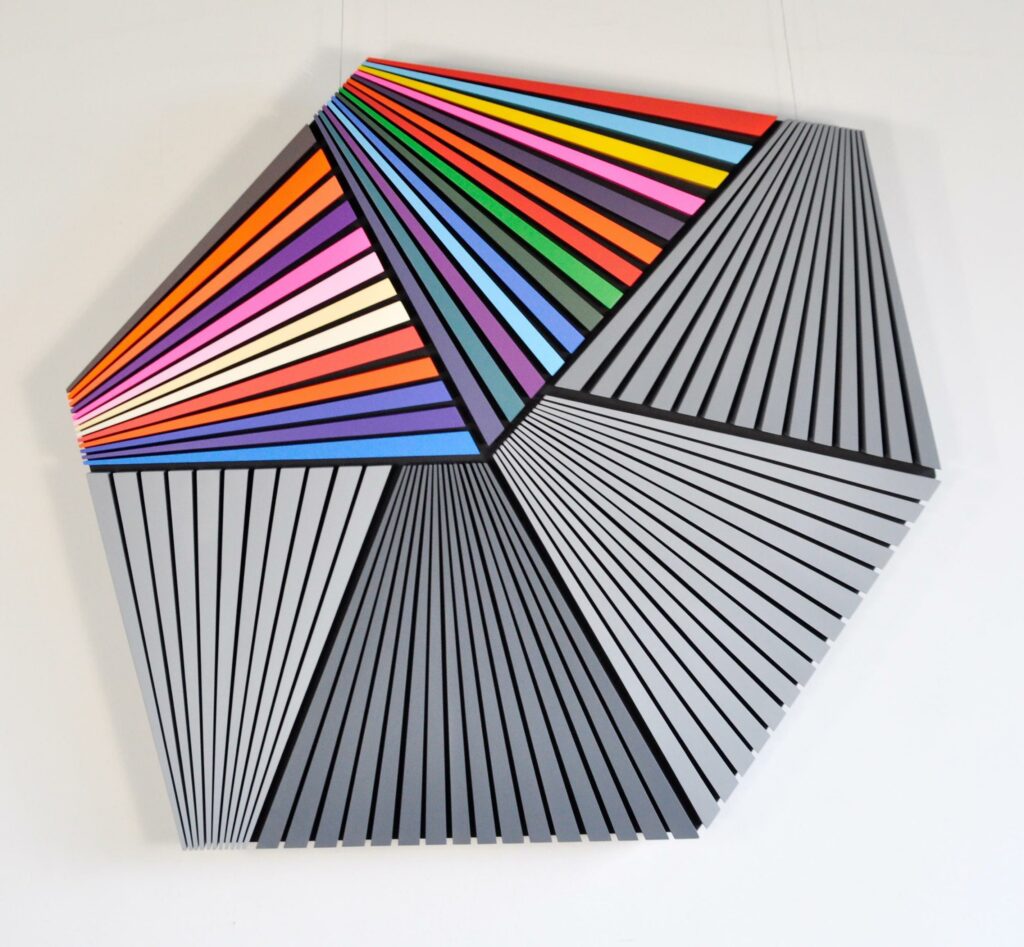 LAND
100 x 90 x 5 cm
Holz, Acryl, MDF
SIGHT
130 x 80 x 4 cm
Holz, Acryl, MDF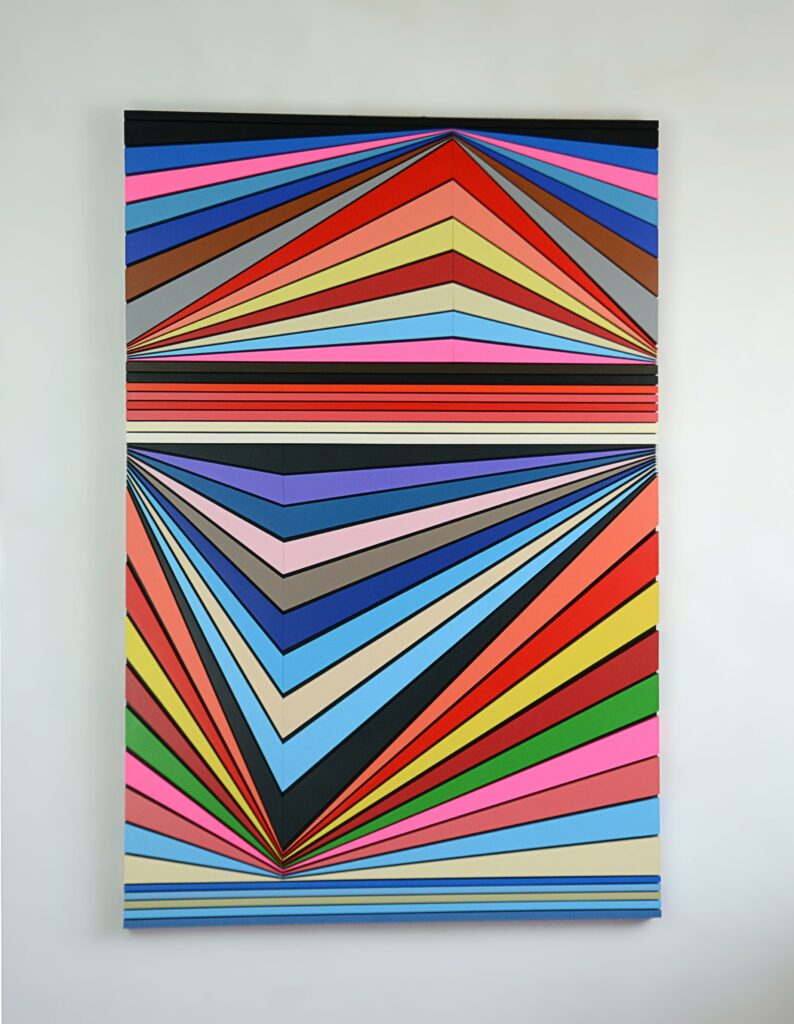 COLOR PRESSURE
100 x 70 x 6 cm
Holz, Acryl, MDF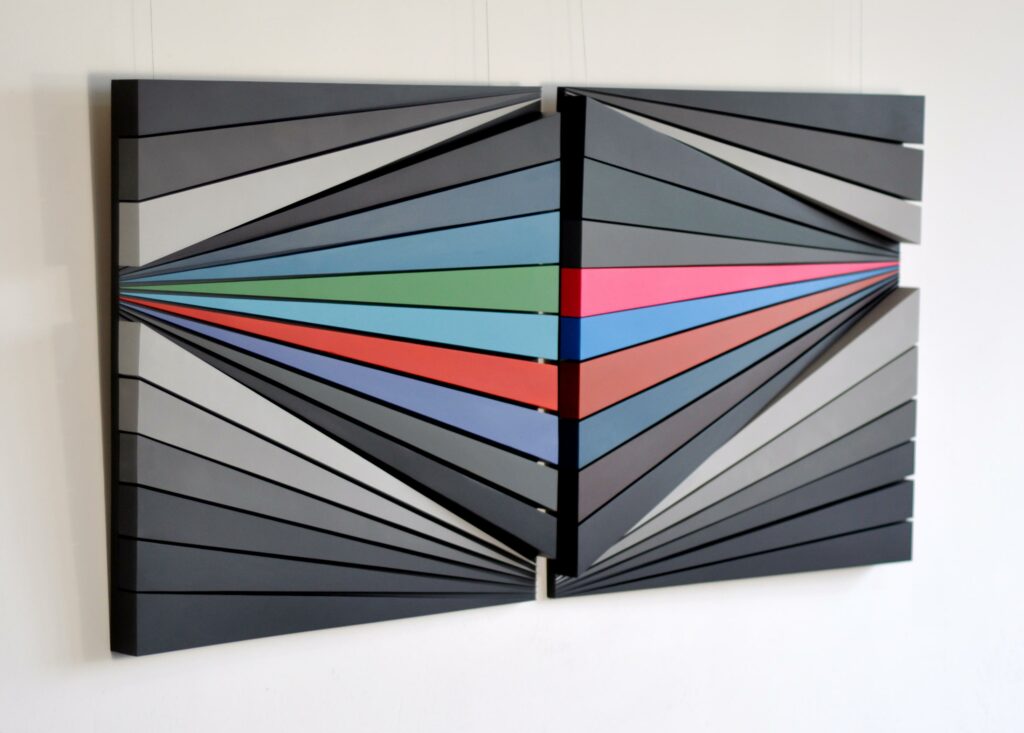 GLITH IN SPACE
140 x 70 x 6 cm
Holz, Acryl, MDF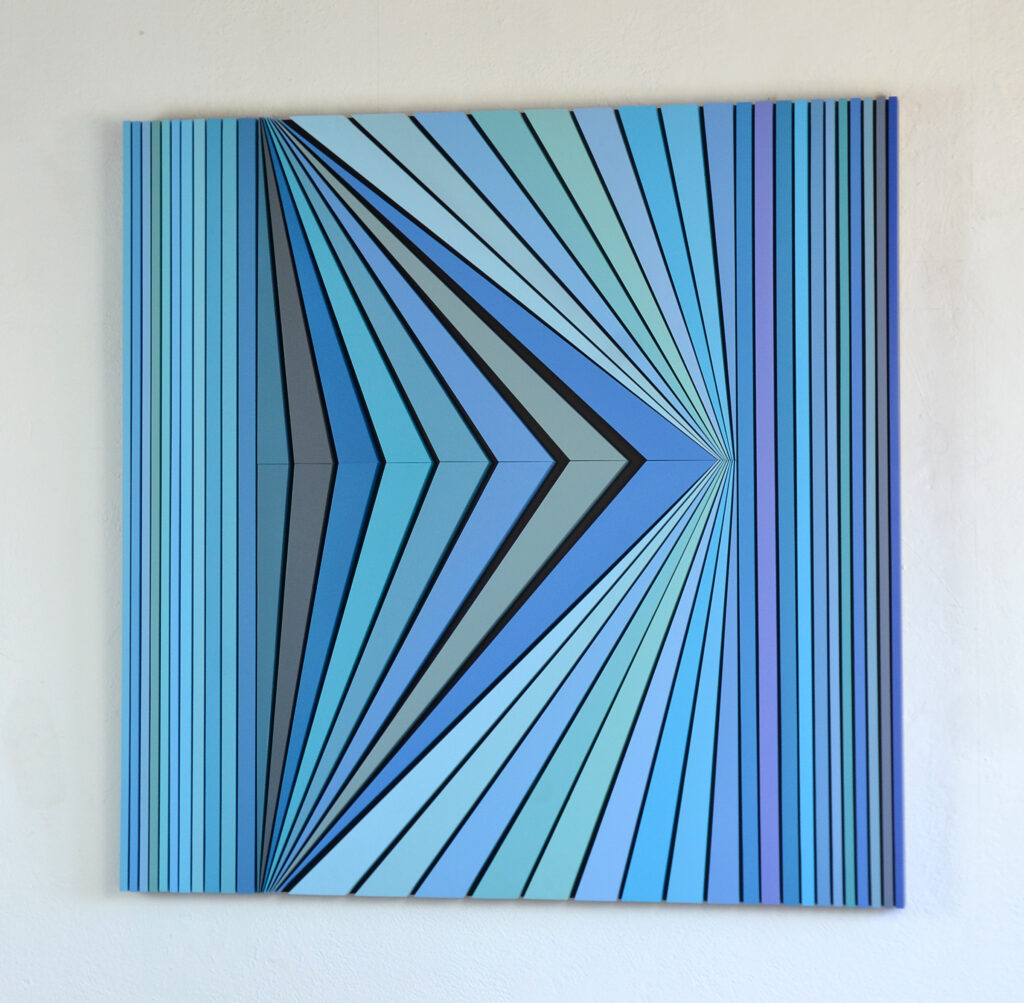 COLD PRESSURE
100 x 100 x 4 cm
Holz, Acryl, MDF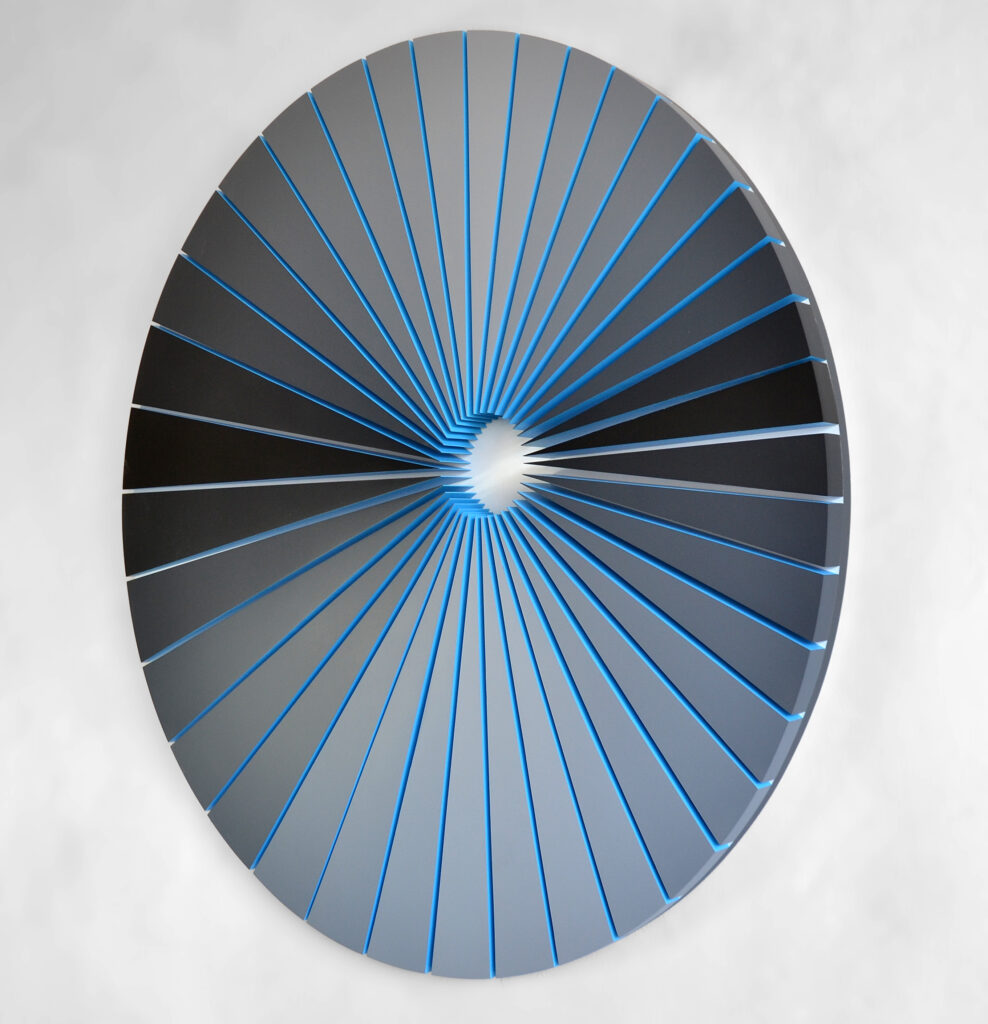 SPEED AND SPACE
100 x 100 x 4 cm
Holz, Acryl, MDF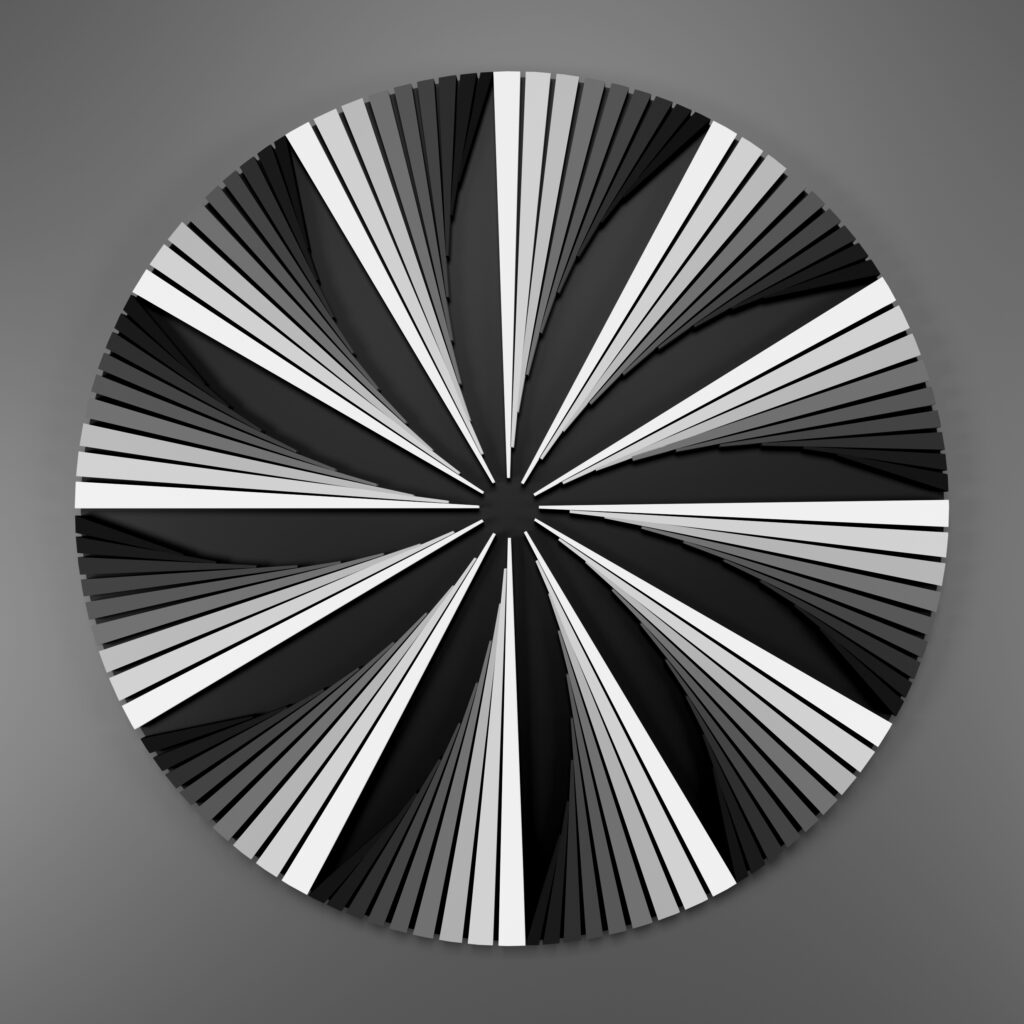 CYCLiCITY
100 x 100 x 4 cm
Holz, Acryl, MDF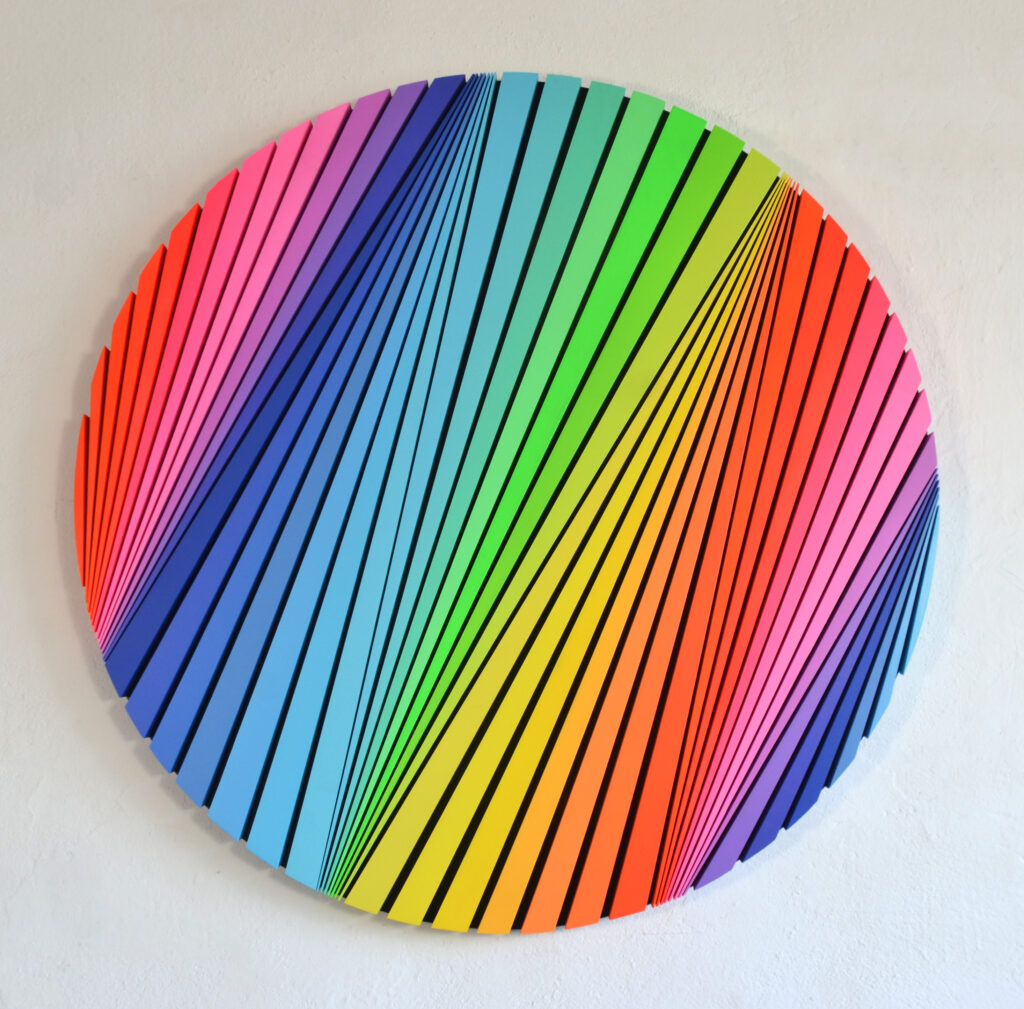 STREAM
100 x 100 x 4 cm
Holz, Acryl, MDF
Dmytro Shavala is a Ukrainian artist who works with wooden sculptures.
He was born in 1994 in Shklo town. Currently, he is living and working in Lviv.
He mastered the work with wood at Joseph Stanko art school and at Lviv National Academy of Arts.
In his own works, Dmytro combines wood textures and tones, as well as glossy bright expressive colors, which emphasize clear geometric shapes, bringing his works closer to op-art. His sculptures are characterized by the use of iterative elements centered around the visual centers. The works balance between painting and sculpture. Through such dynamic compositions, Dmytro reflects on the concepts of development and transformation, the sources of which are internal personal processes.
He experiments with materials and casts work in bronze.
Dmytro is inspired by environment, geometry and color.